State Minister of Foreign Affairs Tharaka Balasuriya assumes duties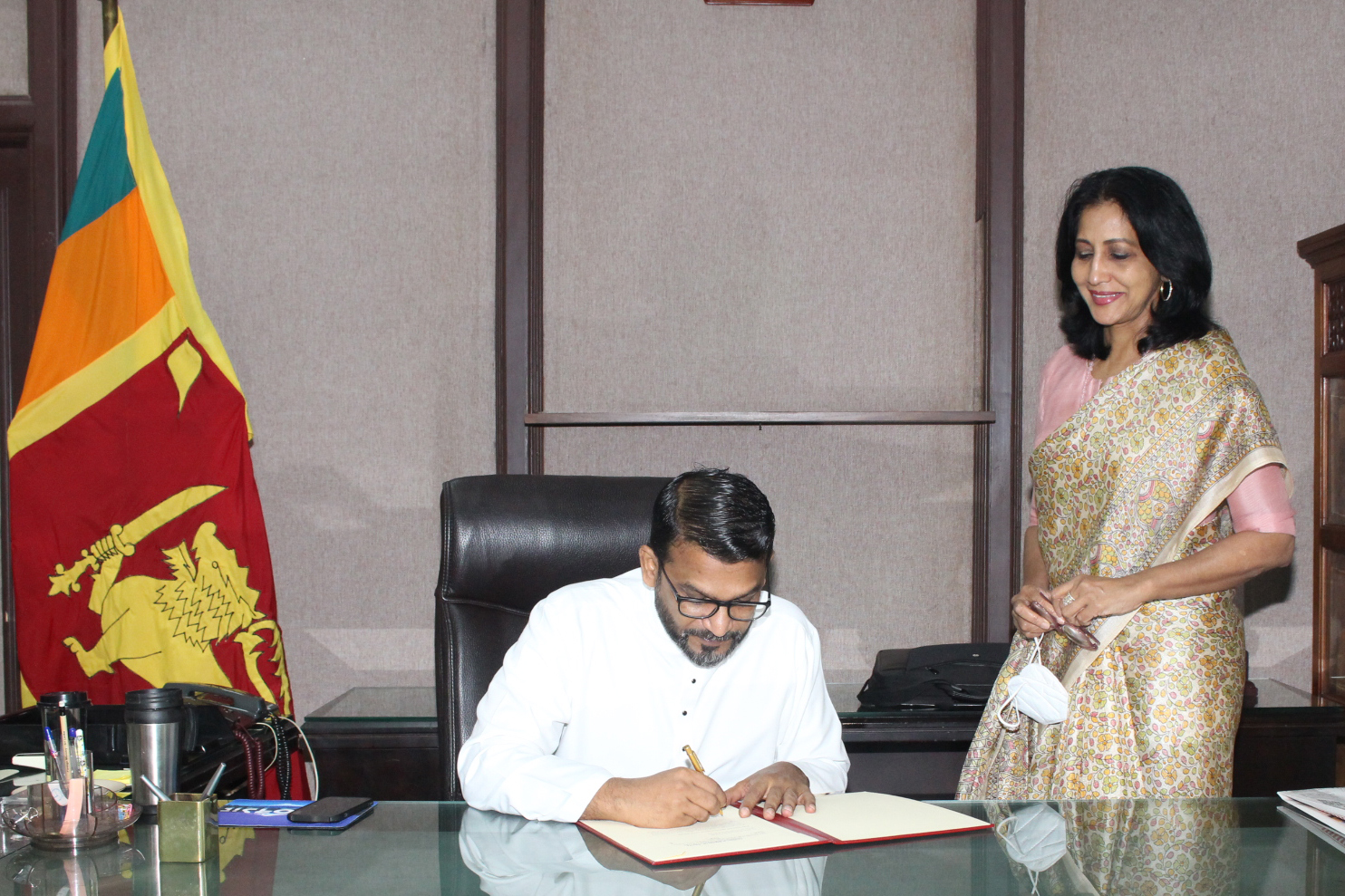 The State Minister of Foreign Affairs, Tharaka Balasuriya, assumed duties at the Ministry of Foreign Affairs today, 9 September, 2022 at a modest ceremony. The Foreign Secretary, Aruni Wijewardane, and senior officials of the Ministry were present at the occasion.
Addressing the officials, State Minister Balasuriya stated that he is looking forward to supporting the Foreign Minister Ali Sabry in continuing the mandate of the Ministry of Foreign Affairs in an efficient manner in order to revitalize the economy of Sri Lanka during the current economic situation prevailing in the country.
First elected to Parliament in 2015, State Minister Balasuriya, held the State Ministerial portfolio of Social Security, following the establishment of the new Government in November 2019. Previously, he was a Member of the Sabaragamuwa Provincial Council, to which he was elected in the year 2012.
State Minister Tharaka Balasuriya earned a Bachelor of Arts degree, majoring in Mathematics and Economics, from the University of Wisconsin, US and has a Master's degree in Business Administration from the Cardiff Metropolitan University, UK. He had his primary education at the Colombo International School.