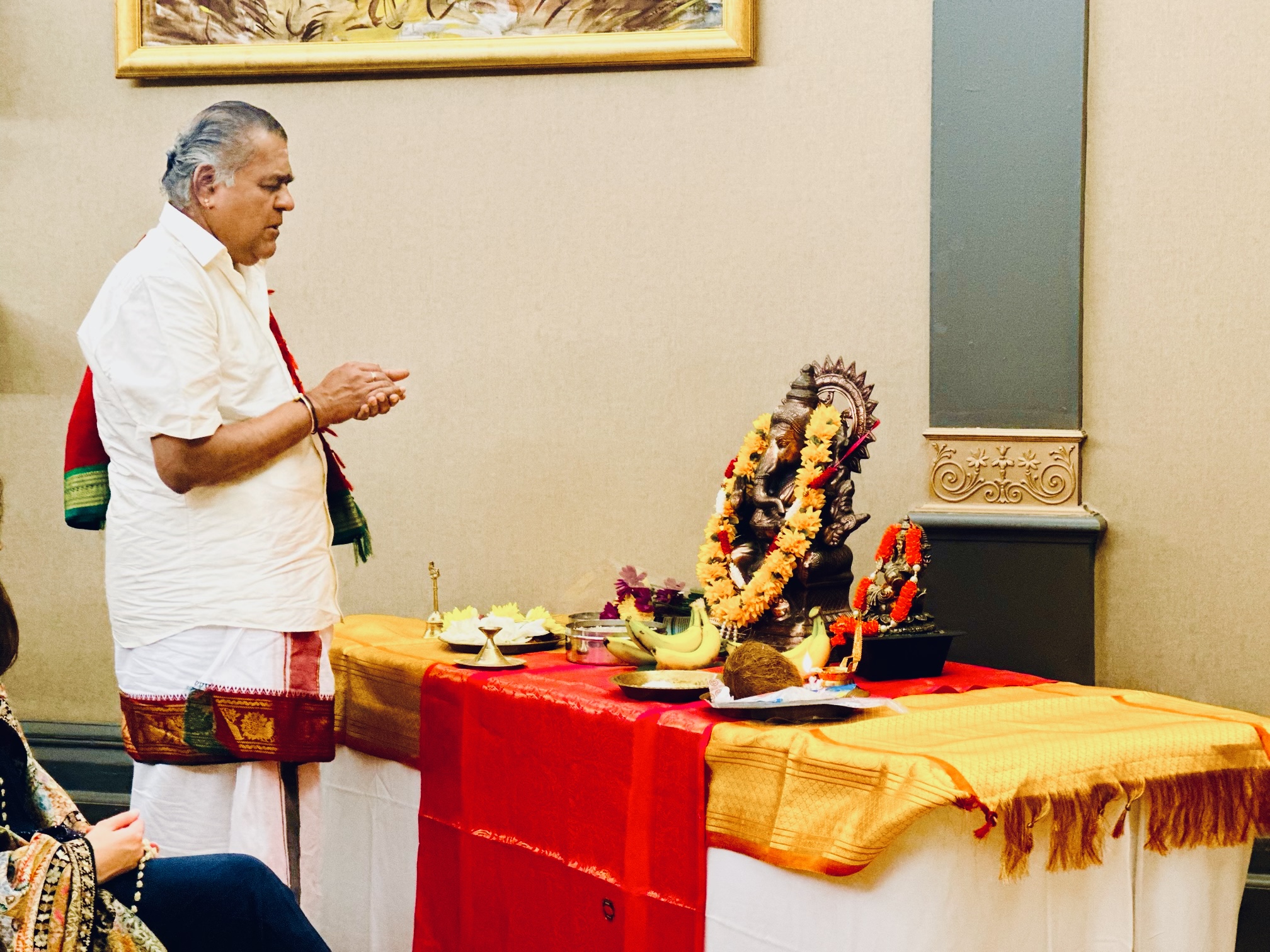 The High Commission of Sri Lanka in London held its annual Deepavali celebrations, with the attendance of British Sri Lankan community on 28 October 2022 at the High Commission premises.
Celebrations commenced with Hindu religious observances led by Visveswara Sarma Kurukkal, who invoked blessings on those who were present at the occasion, as well as on Sri Lanka and its people.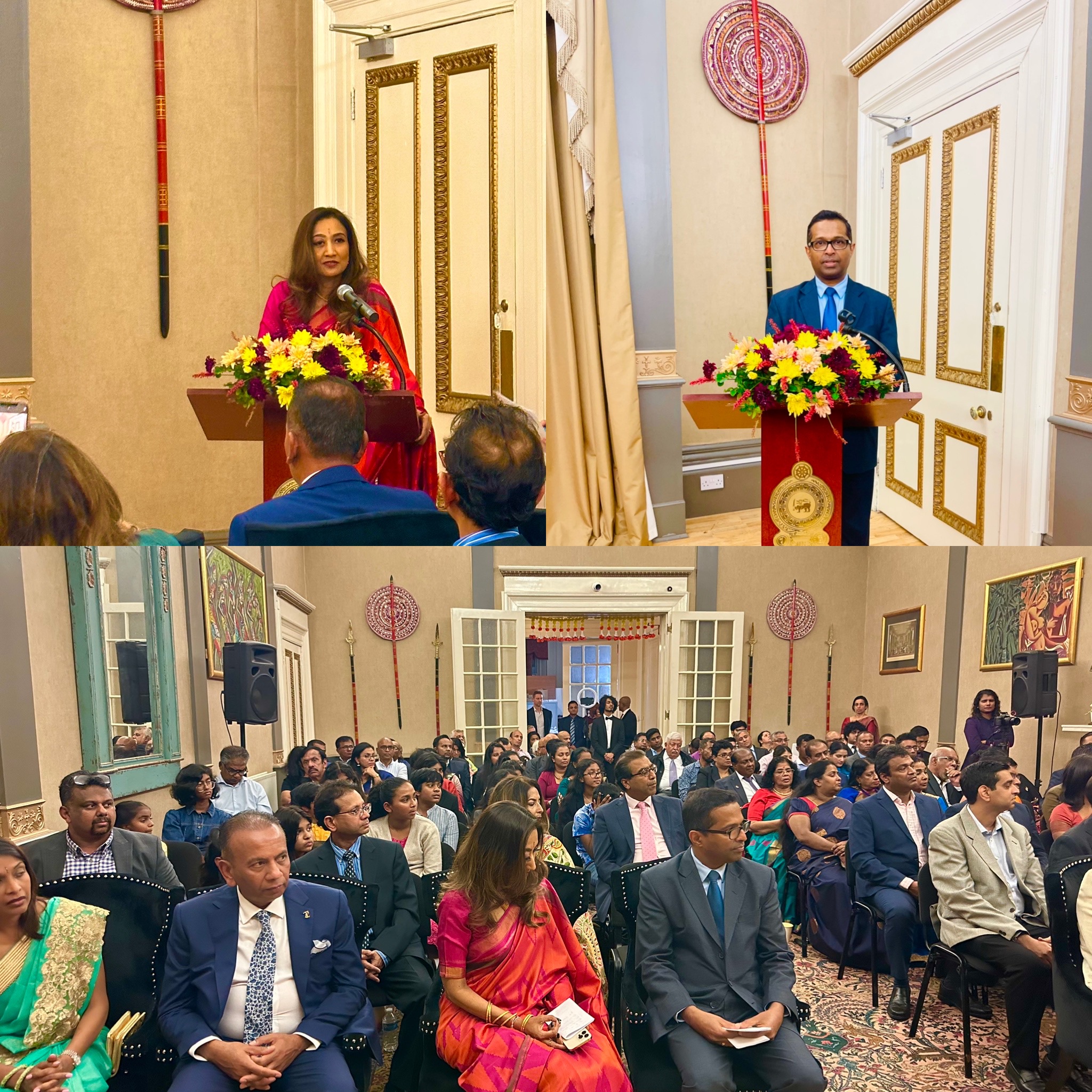 Addressing the gathering, High Commissioner Saroja Sirisena stated that the cultural aspects of Deepavali bring joy and excitement to all Sri Lankans alike, and with that in mind the High Commission together with the British Sri Lankan community has put effort into creating a glimpse of this colourful festival. She added that it was happy to see the diverse mosaic of British Sri Lankans present at the celebrations, and invited them to join hands with Sri Lanka to overcome current economic challenges.
The event included Bharatanatyam performances by the Global Award-winning Dance Guru Kalasuri Thivya Sujen, Bharathanatyam Artist Niranshana Sureshkumar and students of Usha Raghavan, Director of Kalasagara, UK: Preeti Mahenthran, Dheekshana Chandrasekar, Shreya Warrier and Akshadha Murali.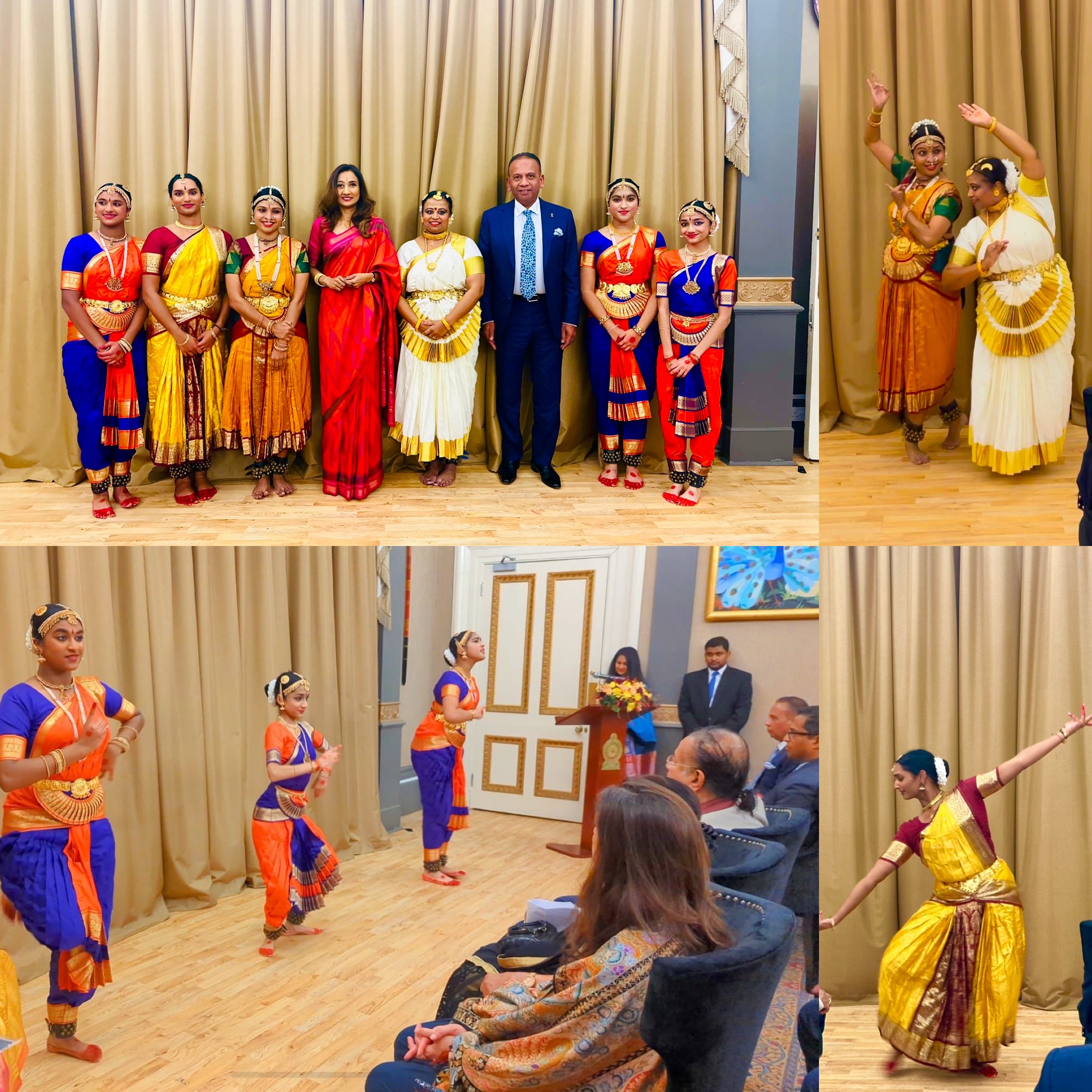 The performers were presented with tokens of appreciation by High Commissioner Saroja Sirisena and Kanagaratnam Rajamenon, Managing Director of the Leaf Hotels Group in Kent who sponsored the celebrations.
The concluding remarks were delivered by Deputy High Commissioner Samantha Pathirana.
At the conclusion of the official programme, the attendees were served with a dinner of traditional cuisine of Northern Sri Lanka.
High Commission of Sri Lanka
London
28 October 2022