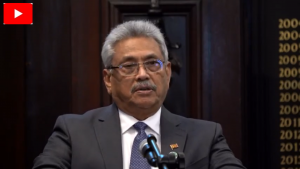 Ayubowan.
It gives me great pleasure to address you this evening and I am very happy to see such an illustrious turnout at this event.
As we are all aware, climate change is one of the greatest crises the world currently faces.
The leaders of nearly all countries are meeting over the next two days to discuss and hopefully commit to actions that will start leading us out of it.