Special Screening of an Episode of the TV Serial 'Made in Chelsea' at the High Commission of Sri Lanka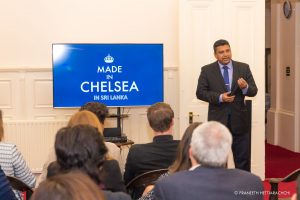 The Sri Lanka High Commission in London along with the Sri Lanka Tourism Promotion Bureau hosted a special screening on 02nd May 2018 of an episode of the popular TV serial 'Made in Chelsea,' which was filmed in Sri Lanka. The event was attended by a number of travel journalists including the Chairman of the British Guild of Travel Writers, representatives of Shangri-La Hotels, Massey Partnership & actors and actresses starring in the TV show.
Made in Chelsea is an award-winning reality television series broadcast by E4 in the United Kingdom. The show journals the lives of affluent young people in the West London area.
Prior to the commencement of the TV show, two minutes silence was observed in memory of Dr Lester James Peiris, and his contribution to the film industry of Sri Lanka and the world at large. A documentary featuring the life and work of Dr Lester James Peiris was screened.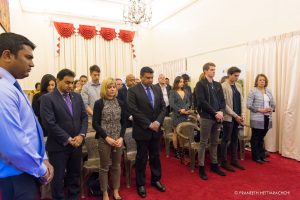 Speaking on the occasion, Acting High Commissioner Sugeeshwara Gunaratna informed the audience that a number of notable Hollywood movies including, among others, David Lean's 'The Bridge on the River Kwai,' and Steven Spielberg's 'Indiana Jones and the Temple of Doom,' were filmed in Sri Lanka. He also mentioned the recent TV serial 'The Good Karma Hospital,' which was filmed in Sri Lanka and aired on ITV. The audience was informed that Sri Lanka has much to offer film makers, not only in terms of excellent locations, but a diverse array of human resources that cut across different production categories, as witnessed by the many international accolades received by Sri Lankan film makers.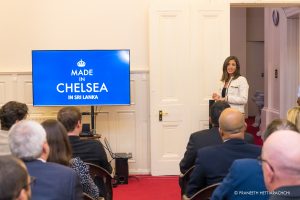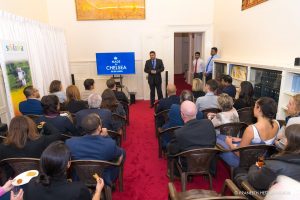 The High Commission of Sri Lanka,
London, United Kingdom
03/05/2018