Sri Lanka ranked top country for travel in 2019 by Lonely Planet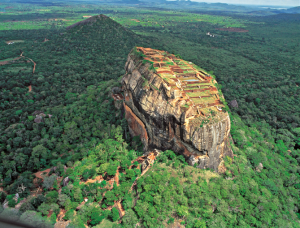 Sri Lanka has been named the best country in the world to visit in 2019 by Lonely Planet.
Sri Lanka is experiencing its moment in the equatorial sun and change is coming swiftly. The nation has plenty for families, adventure seekers, eco-tourists, wellness seekers and food lovers, capable of facilitating all income groups. The country has to offer many travel products including among others, diverse opportunities on beach holidays, eco-tourism, yoga retreats, national parks which are home to a range of animals, adventure and much more.
"Endless beaches, timeless ruins, welcoming people, oodles of elephants, rolling surf, cheap prices, fun trains, famous tea and flavourful food make Sri Lanka irresistible." says the Lonely Planet.
There has also been an investment drive in new visitor accommodations, ranging from community based home stays to high-end hotels. Major international hotels are making their presence in the country as Sri Lanka is experiencing a high level of tourist inflows from all parts of the world.
Sri Lanka has been visited by 2.1 million tourists last year and by 1.7 million this year as the end of September 2018. The year on year growth as of September stands at 11.6%. A total of 201,000 tourists have travelled to Sri Lanka from the United Kingdom in 2017, which makes the United Kingdom, the third biggest tourism market for Sri Lanka.