High Commissioner Saroja Sirisena calls on the Speaker of the House of Commons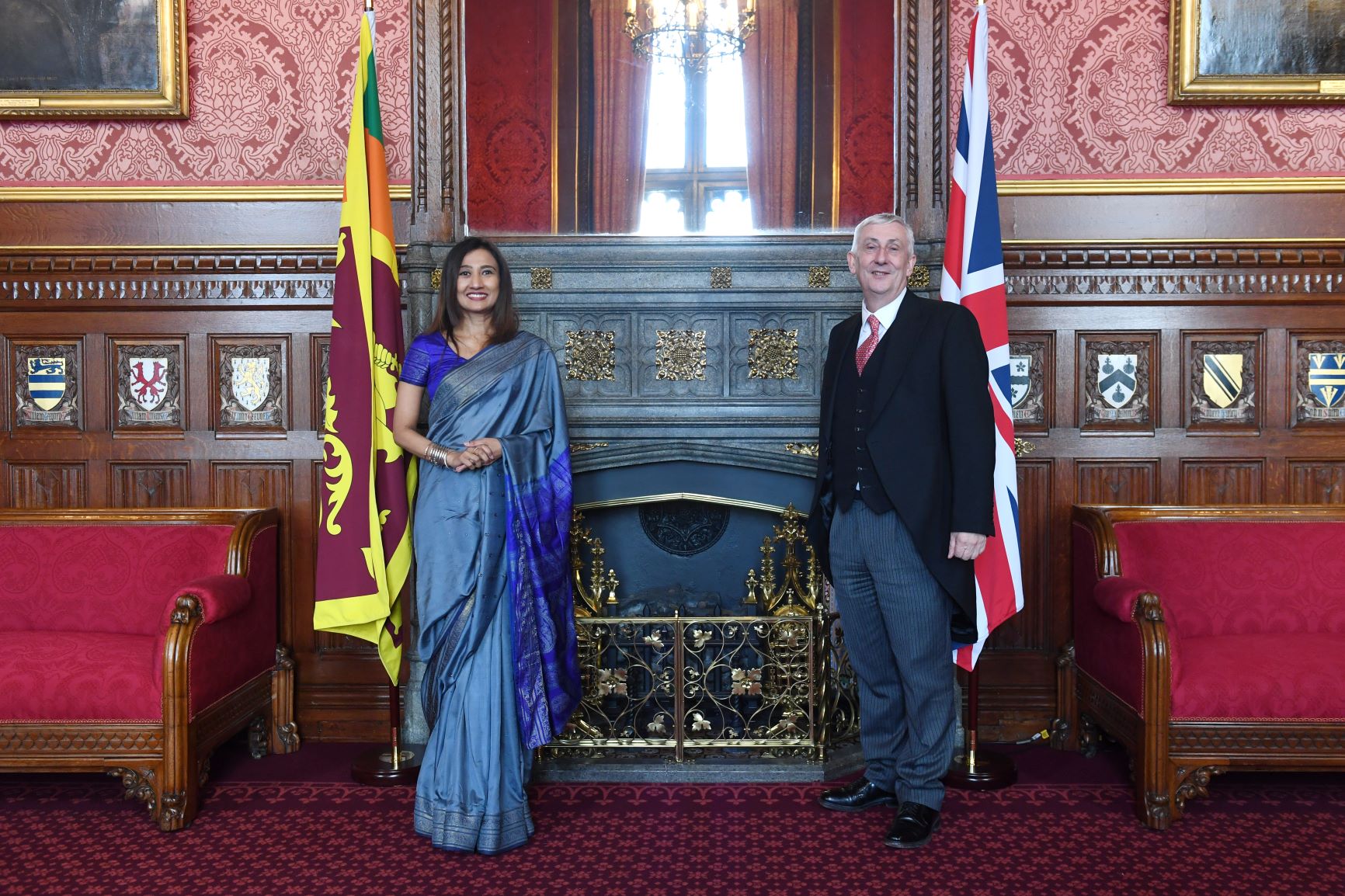 High Commissioner of Sri Lanka to the UK Saroja Sirisena called on the Speaker of the House of Commons Sir Lindsay Hoyle on 24 May 2021 as a part of Sir Lindsay's initiative to meet Heads of Mission based in London.
Referring to Sri Lanka – UK history going back centuries, discussions focused on the importance of strengthening the bilateral relationship in spheres such as trade, investment, tourism, people to people contacts, education and cooperation of the legislatures of the two countries.
High Commissioner Sirisena briefed Sir Lindsay that Sri Lanka enjoys high Human Development indices, thanks to its free health and free education systems modelled on those of the UK.  Sir Lindsay noted the close cooperation between Sri Lanka and the UK on Oceans and plastics.
Sir Lindsay noted that democracy is the main factor that binds the two countries. Referring to Sri Lanka's electoral system, High Commissioner Sirisena stated that it was broad based on the Westminster system of first-past-the-post until it was replaced with the system of proportional representation in 1989.  Sir Lindsay welcomed a suggestion of High Commissioner Sirisena for the exchange of visits between the legislatures of the two countries. They both agreed that a friendly cricket match between the members of the two Parliaments would be a fine opportunity to celebrate shared love of cricket.
It is noteworthy that arrangements had been made by the office of the Speaker to fly the Sri Lankan flag in front of House of Commons on the occasion of the meeting.  The High Commissioner was accompanied by Deputy High Commissioner Samantha Pathirana.
High Commission of Sri Lanka
London
27 May 2021