Sri Lanka promotion at the Masters' Hockey World Cup 2022, Nottingham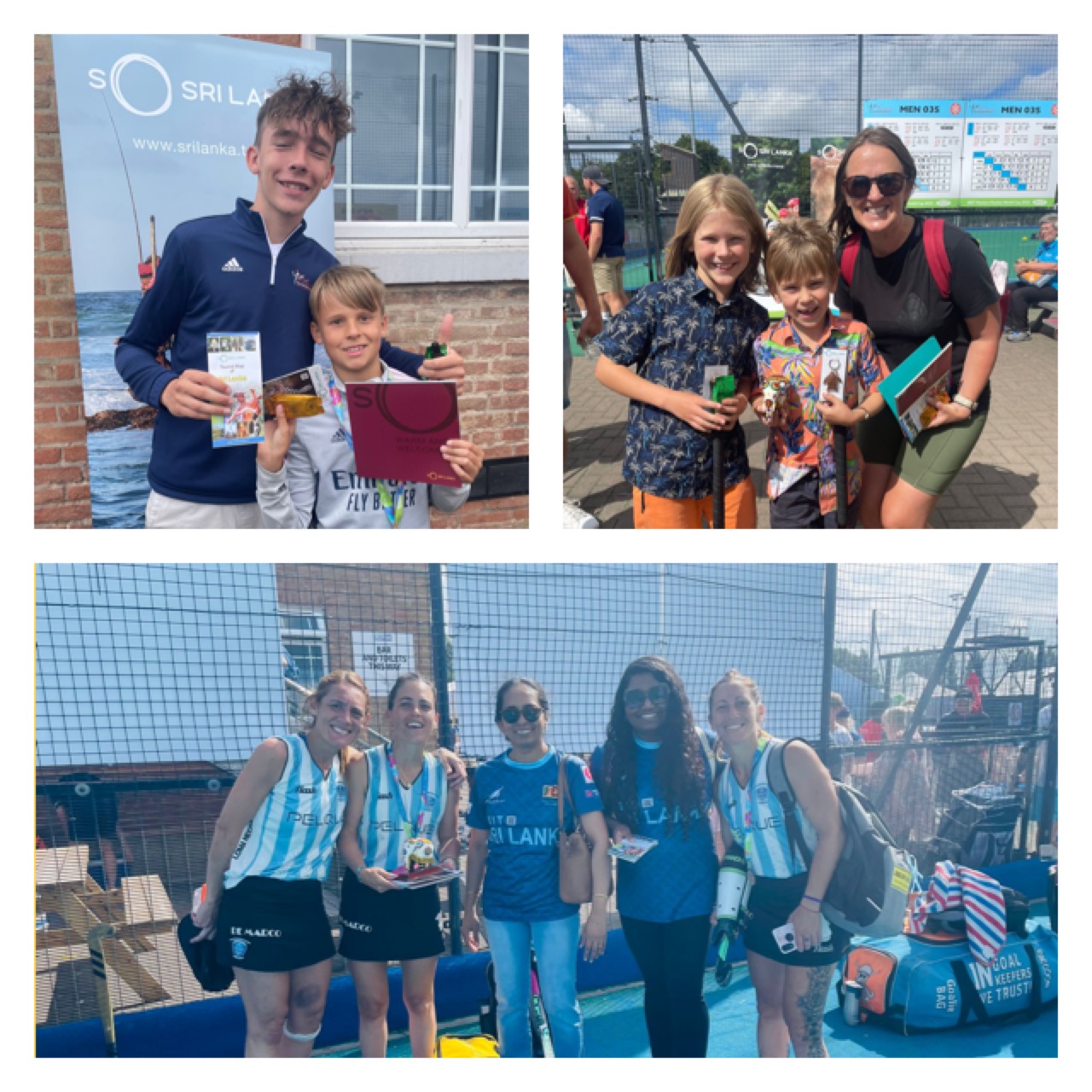 High Commission of Sri Lanka in London in partnership with the Sri Lanka Tourism Promotion Bureau, Sri Lanka National Masters Hockey Association, and World Masters' Hockey Ltd, organised a Sri Lanka tourism promotional event at the closing ceremony of the Masters' Hockey World Cup on 21 August 2022.
The closing ceremony was attended by over 3000 visitors from around the world and the event provided the opportunity to promote Sri Lanka among the hockey players and sports enthusiastic spectators as an ideal holiday destination.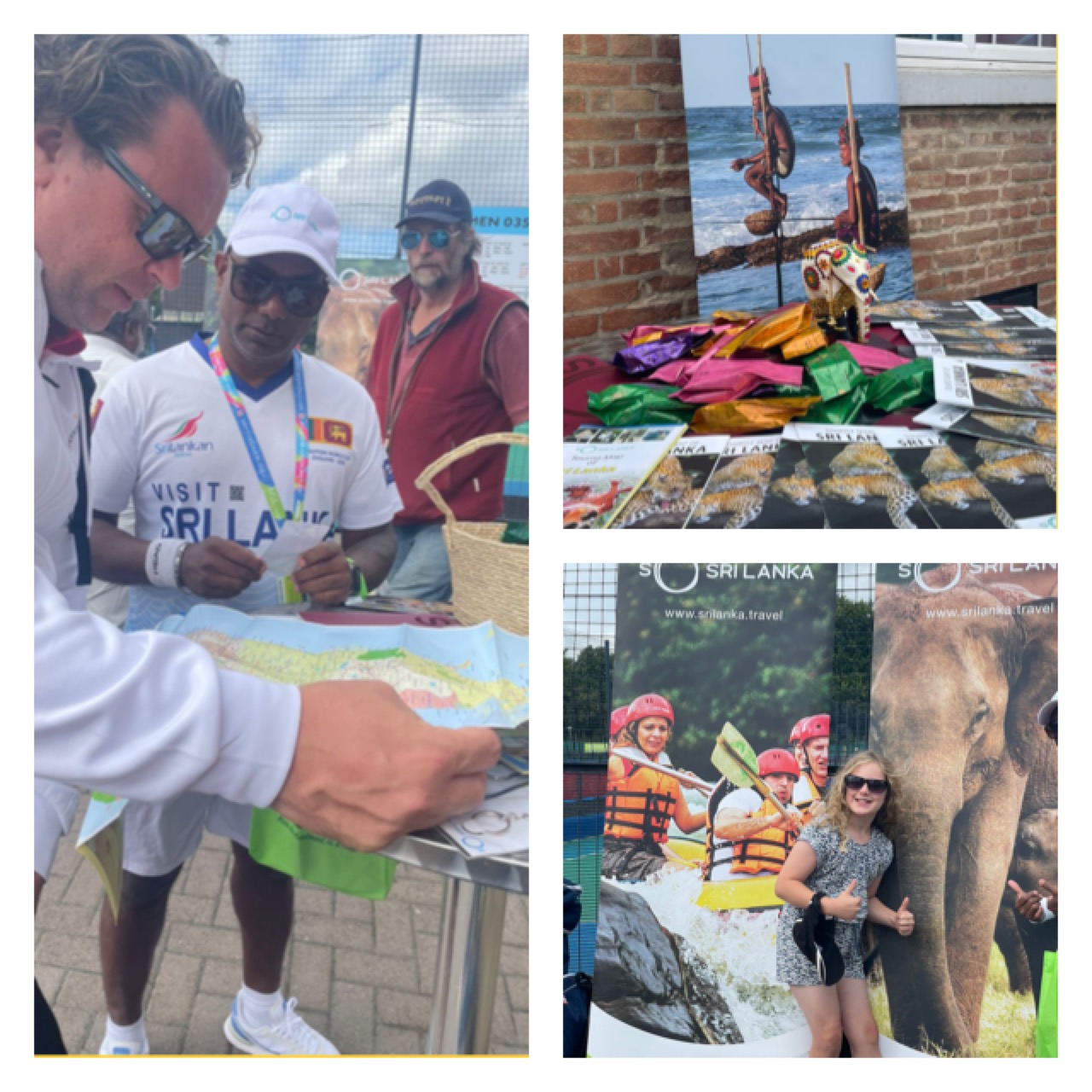 Wide publicity for "Sri Lanka Tourism" was arranged by displaying "So Sri Lanka" and "Visit Sri Lanka" banners, and distributing brochures, souvenirs, maps and 'Ceylon Tea' sample sachets. The High Commission officers explained the range of opportunities that Sri Lanka offers for those who are interested in leisure, cuisine, culture, wildlife, business and especially sports tourism such as cricket, rugby, golf, football, and adventure sports such as surfing, diving, snorkeling, white water rafting, hot-air ballooning.
The Masters' Hockey World Cup is a prestigious tournament with 50 teams competing and representing 20 countries. This year, the competition was held from 12-21 August 2022 at the Nottingham Hockey Centre. Throughout the tournament, over 150 games took place across six pitches under four age groups i.e. over 35 Men, over 35 Women, over 40 Men, and over 40 Women. Sri Lanka participated in the age groups over 35 Men, over 40 Men, and over 40 Women.
High Commission of Sri Lanka
London
22 August 2022