Sri Lanka – United Kingdom Chamber of Commerce holds the first Annual General Meeting
The Sri Lanka – UK Chamber of Commerce held its first Annual General Meeting at the Sri Lanka High Commission in London on 12th January 2023 under the patronage of the High Commissioner of Sri Lanka to the United Kingdom Saroja Sirisena.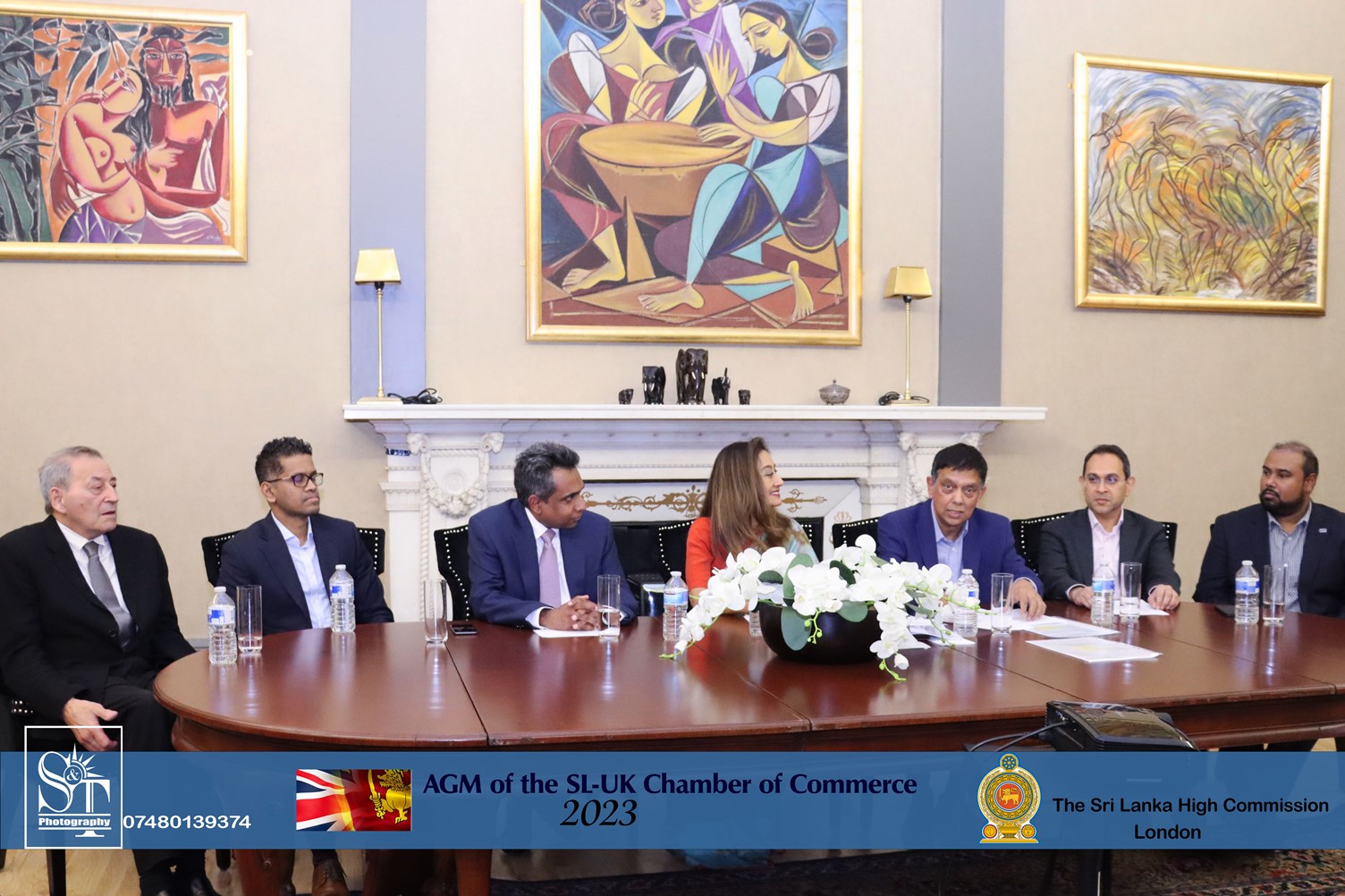 The Sri Lanka – UK Chamber of Commerce was launched on 26th October 2021 in the presence of the then Foreign Minister Prof G L Peiris and the UK Prime Minister's Trade Envoy for Sri Lanka Lord Davies of Abersoch under the auspicious of the Sri Lanka High Commission in the UK, with a view to strengthening the bilateral trade relations, promoting of investment, tourism and Small and Medium Enterprises. The Chamber comprises core groups of its membership to promote the diverse sectors including tea, apparel, Fintech & IT, food & beverages, tourism, and services.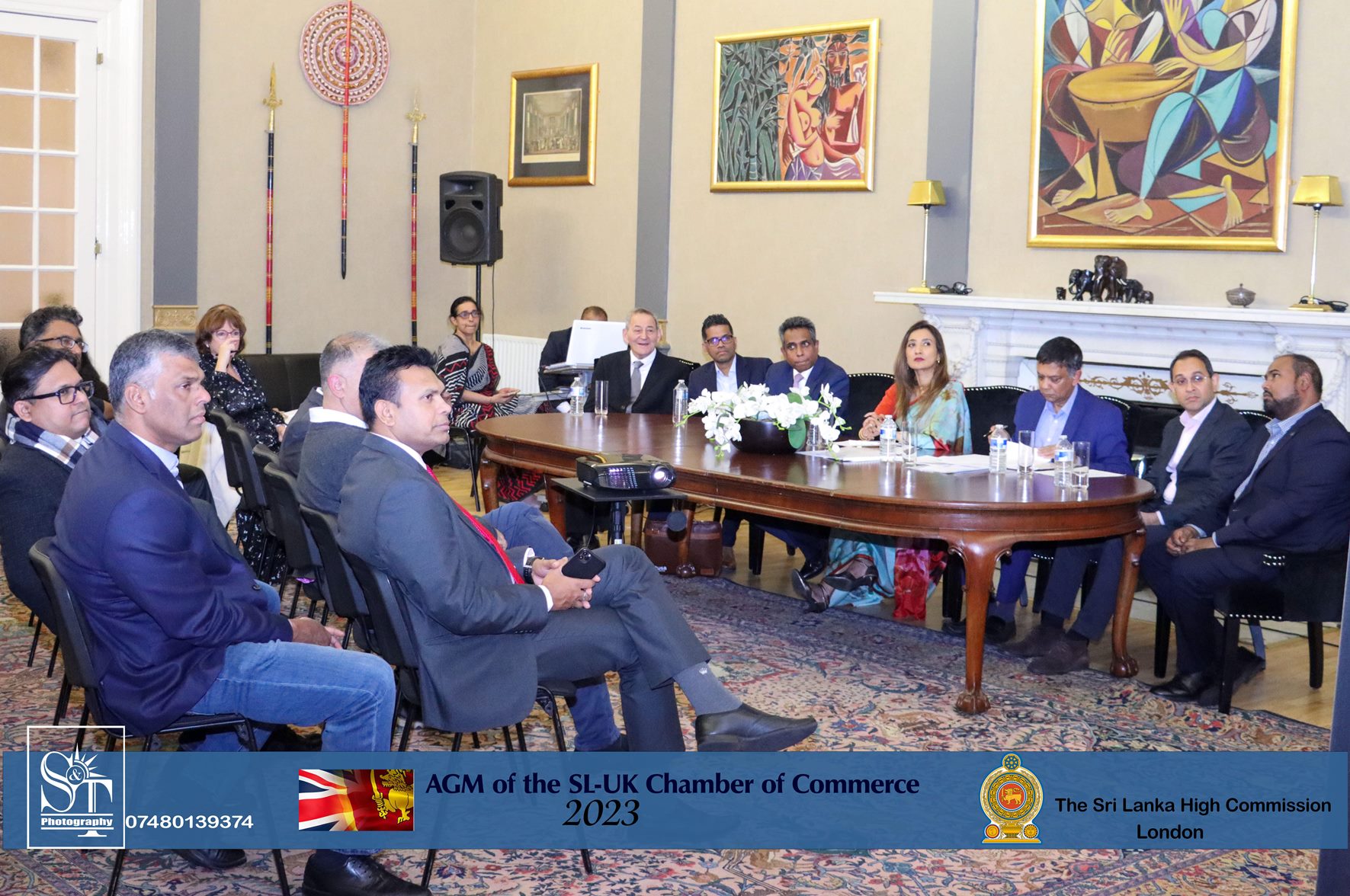 At the Annual General Meeting, President of the Chamber Shehan Silva appreciated the support extended by the High Commission and the guidance given by High Commissioner Saroja Sirisena in carrying out the Chamber's activities including the joint conduct of events in 2022 such as the 'Sri Lanka Technology Forum 2022' and several business and investment forums. He disclosed that amongst the activities planned for 2023, the focus will be on a programme to encourage overseas Sri Lankans, especially those in the UK to invest in Sri Lanka.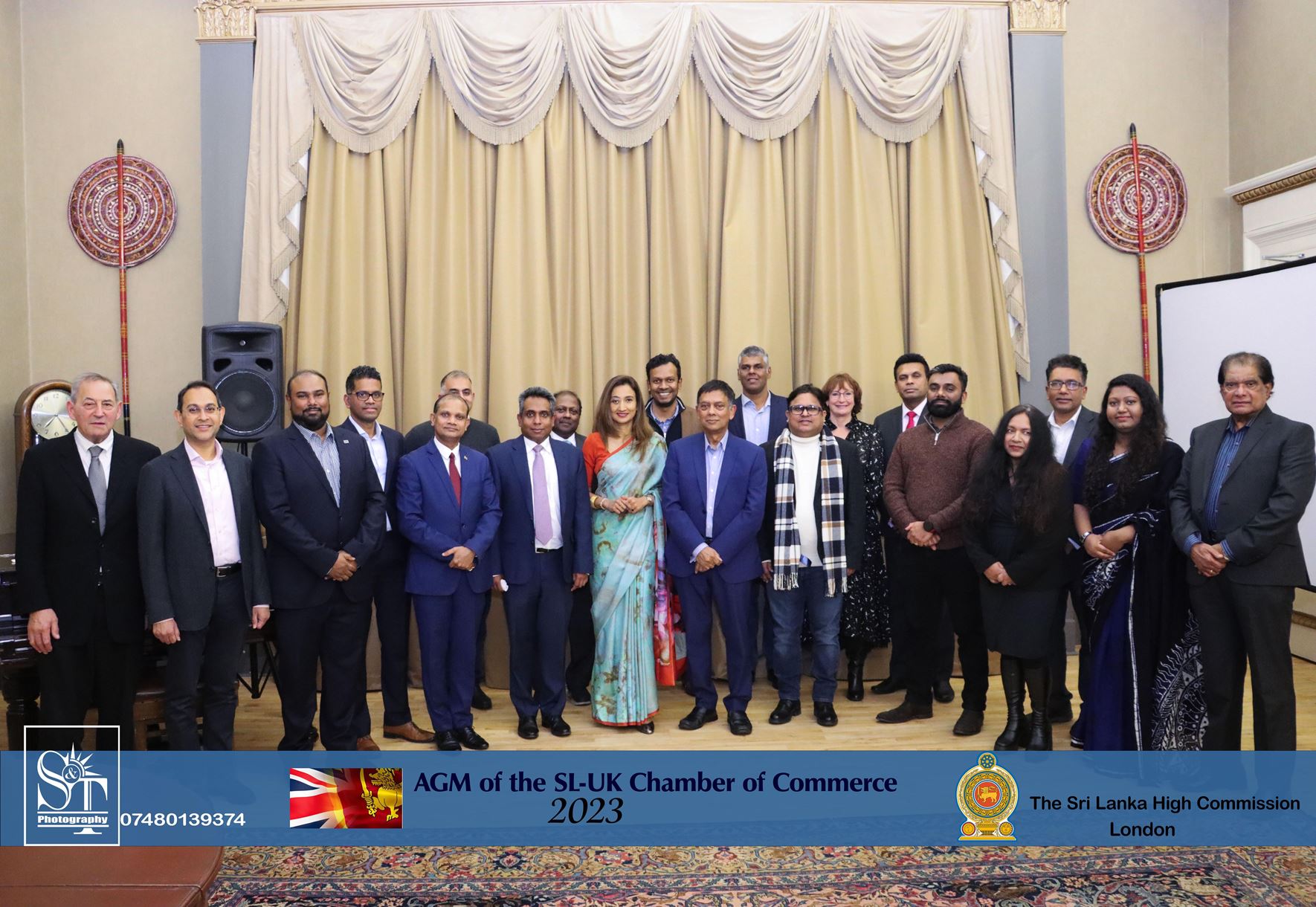 High Commissioner delivering the Keynote Address congratulated the Chamber for completing its first year and for organising several promotional activities during the first year of its existence. She assured continued support to the Chamber to implement the initiatives it has planned to assist Sri Lanka to overcome the economic challenges faced by the country. She highlighted the benefits Sri Lanka could accrue from the Developing Countries Trading Scheme (DCTS) of the UK which will come into force early 2023 and the High Commission's role in promoting the interests of the Sri Lankan export industry. She briefed the Chamber members on the series of events that have been organized by the High Commission to commemorate the 75th Anniversary of Sri Lanka's independence in the UK and encouraged the membership to collaborate in these events to mark this important milestone.
High Commission of Sri Lanka
London
16 January 2023