A Business Delegation from the National Chamber of Exporters (NCE) concludes a successful visit to the United Kingdom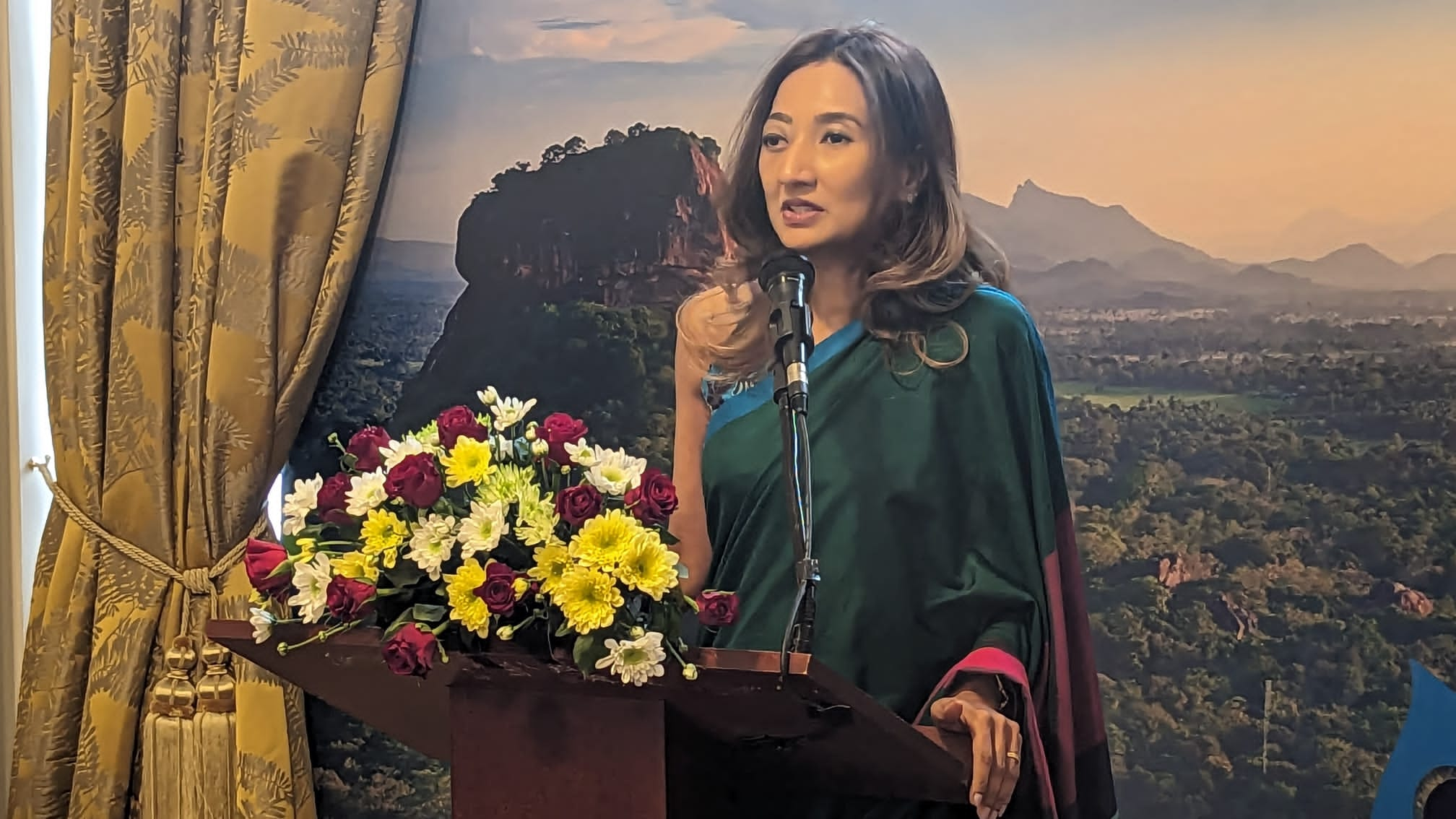 As an initiative of the SLHC London, a twelve-member business delegation representing the National Chamber of Exporters of Sri Lanka (NCE) visited the UK from 11th to 16th September 2023. The visit was aimed at further fostering trade and investment ties between the two countries and exploring new opportunities in the UK market, which absorbs 10% of Sri Lanka's exports. The delegation headed by Secretary General of the NCE, Shiham Marikar, comprised representatives of leading Sri Lankan exporting companies i.e., Imperial Teas, Link Natural Products, LAUGFS Rubber Corporation, City Cycle Industries, Fanam International, Ruhunu Lanka Minerals, Senikma Holdings and Stay Naturals.
The High Commission facilitated key engagements for the delegation during the visit. On 13th September, the High Commission, in coordination with the Sri Lanka-UK Chamber of Commerce (SLUKCC) organized a B2B session followed by a networking reception at the Mission premises. Over 50 UK businesses including representatives from the UK Department for Business and Trade and the Commonwealth Enterprise and Investment Council participated at the event.
Addressing the gathering, High Commissioner Saroja Sirisena thanked the NCE for arranging a visit to the UK after a hiatus due to Covid-19 pandemic. She expressed appreciation to the representatives of the UK companies for attending the B2B meetings and supporting Sri Lanka at a crucial juncture when the country is emerging out of its economic crisis. Noting that Sri Lanka's exports to the UK is approximately USD 1 billion with a global share of nearly a 10%, she added that the new and expanded product coverage under the recently implemented UK-DCTS has created a window of opportunity for Sri Lankan exporters and requested those present to utilise its benefits to the maximum. Shehan Silva, the President of the SL-UKCC and Shiham Marikar, Secretary General of NCE addressed the gathering.
On 14 September 2023, the High Commission, in partnership with the Greater Birmingham Chambers of Commerce (GBCC), organised a separate B2B session and a networking lunch for the delegation at the GBCC. The B2B session was followed by company visits to Birmingham Wholesale Market and Birmingham International Airport. With a view to expanding trade and investment links between Greater Birmingham and Sri Lanka and to endorse NCE's Ethical Trading Certificate (ETC), two MoUs were signed between the two chambers during the visit.
The High Commission also facilitated meetings between the NCE and the UK Ethical Trading Initiative (ETI) and UK Commercial Horticultural Association (CHA) on 12th September and 15th September respectively as well as individual meetings with leading UK companies and visit to the "Specialty & Fine Food Fair" at Olympia London on 11 & 12 September 2023.
High Commission of Sri Lanka
05 October 2023
London