Sri Lanka High Commission pays an official visit to the Natural History Museum in London
High Commissioner Sa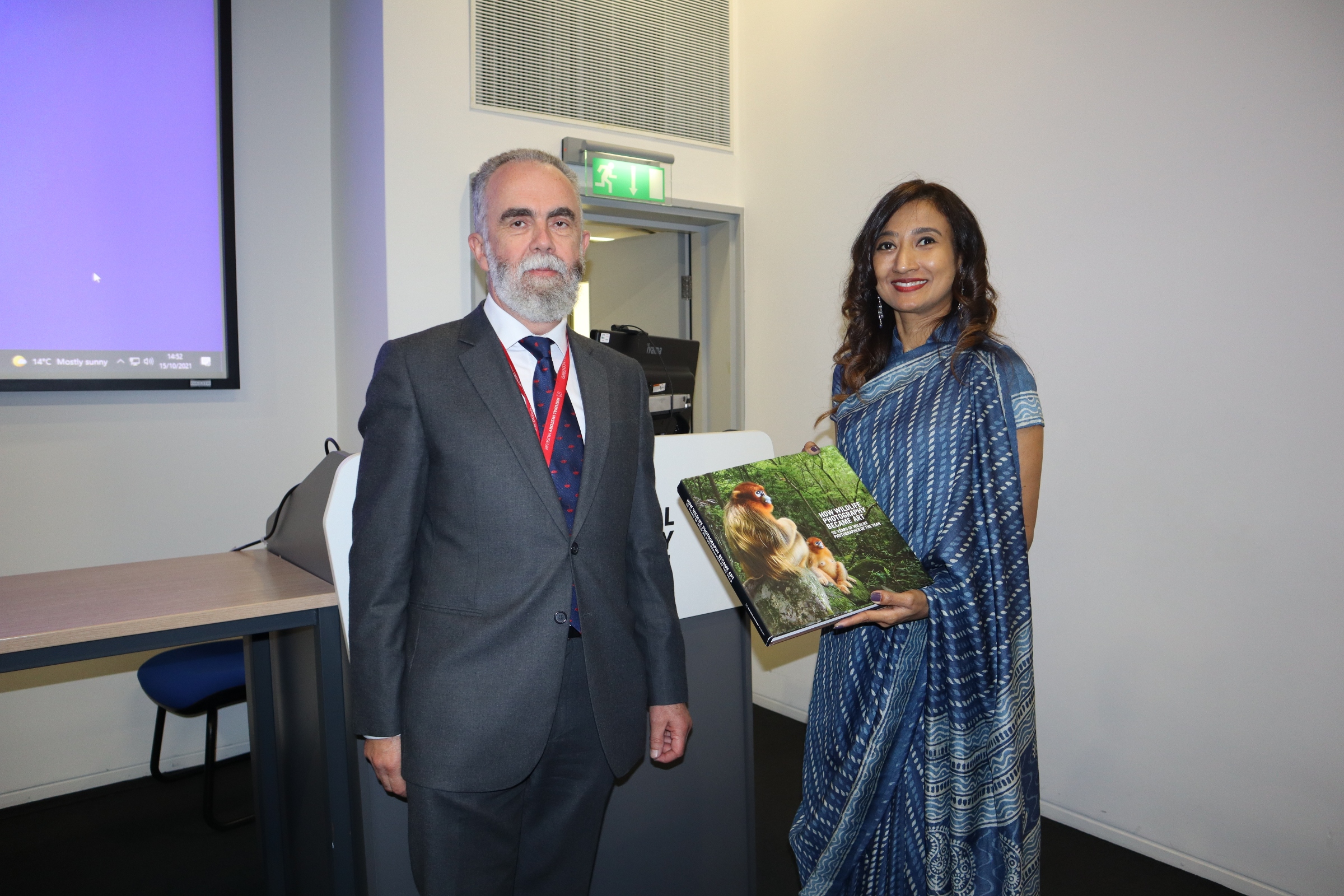 roja Sirisena and the staff of the Sri Lanka High Commission in London was invited for an official visit to the Natural History Museum in London on 15 October 2021.
The Natural History Museum in London is a world-class visitor attraction that welcomes more than 5 million visitors annually and a leading science research centre which contains estimated 80 million specimens representing global biological and geological biodiversity. The Museum first opened its doors on 18 April 1881. It remained a part of the British Museum until 1963 and was officially renamed 'The Natural History Museum' in 1992.
The delegation was welcomed by Head of Science Policy and Communication, John Jackson; Principal Curator in Charge of Algae, Fungi and Plants Division, Dr Mark Carine; Senior Curator, Lichens and Slime Moulds, Dr Gothamie Weerakoon; Merit Researcher, Head of Division of the Vertebrates Division, Dr David Gower; and Loans and Exhibitions Coordinator Assistant, Jasmin Perera.
A presentation session on the exceptional zoological biodiversity of Sri Lanka and the collaborative projects between the National History Museum and Sri Lankan institutes was conducted by the officials of the Museum followed by a tour around the Museum.  The delegation visited cryptogamic herbarium in the Natural History Museum, one of the oldest in the world which includes specimens collected by Charles Darwin. The museum also contains plant specimens collected from Sri Lanka which are more than 300 years old.
Sri Lanka High Commission expresses its gratitude to Dr Gothamie Weerakoon for her support in organising the visit, and also recognises her contribution to the conservation of biodiversity as a leading botanist, lichenologist and environmentalist. She is the first female scientist from South Asia to hold the National Geographic Society's prestigious 'Annual Grantee' Award.
High Commission of Sri Lanka
London
19 October 2021