Sri Lanka's vibrant and innovative IT sector promoted in the United Kingdom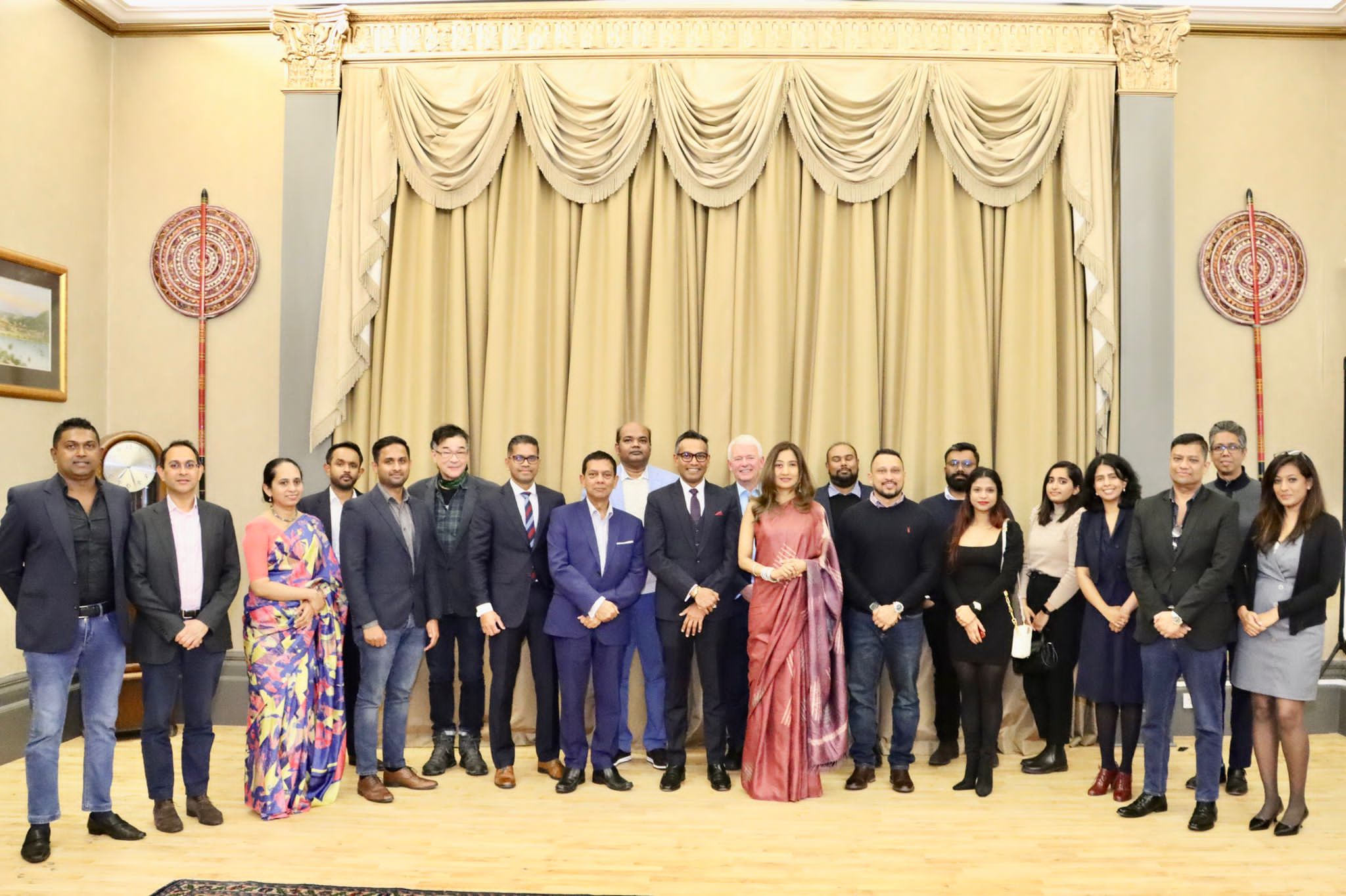 High Commission of Sri Lanka in London in collaboration with the Sri Lanka – United Kingdom Chamber of Commerce and Information Communication Technology Agency (ICTA) in Sri Lanka organised 'Sri Lanka Technology Forum 2022' on 04 November 2022 with the objective of promoting Sri Lanka as one of world's leading destination for building digital products and showcaing the potential of Sri Lankan IT/BPO/Fintech sectors especially to leading UK tech firms.
The event which was attended by over 60 UK and Sri Lankan IT companies, was held in hybrid format enabling participants to attend both in-person and virtually.
Director of the Sri Lanka–United Kingdom Chamber of Commerce Eranga Pathirage commenced the programme by presenting an overview of the Chamber and its contribution to the promotion of Sri Lankan IT industry in the UK.
Speaking at the event, High Commissioner of Sri Lanka in the United Kingdom Saroja Sirisena stated that the Sri Lankan IT industry has a long history of collaboration with the UK, and the trained and talented Sri Lankan IT workforce, and compatible time zone have helped to make it a successful collaboration.
Director, Industry Development of ICTA Chiranthi Balapatabendi presented the support rendered by the ICTA to promote Sri Lankan start-up IT companies and the Digital Economy Landscape of Sri Lanka. She added that Sri Lanka is home to a vibrant knowledge solutions industry that boasts an international footprint, with an accelerating number of global firms that have discovered the country's innovative prowess.
CEO, Global Sourcing Association (GSA) UK Kerry Hollard congratulated the initiative to promote Sri Lanka as an IT hub in the UK and discussed the potential Sri Lanka has for IT services to penetrate to the UK market. She also explained as to how the Sri Lankan companies can benefit when they connect with GSA.
The Sri Lankan product engineering and IT services companies, Velaris, ConceptVines, H-Connect International Pvt Ltd and Nine Hermits made presentations introducing operational capabilities of their organisations and novelty products & services that they provide.
The session concluded with a panel discussion moderated by London Stock Exchange Group and was followed by a networking reception.
High Commission of Sri Lanka
London
07 November 2022